How to Choose a Carport
Have you ever had one of those mornings where it is miserable outside, your car is completely covered in snow, and you have to get to work? The last thing you want to worry about is clearing off the snow and hoping you don't get it all over you before your drive. Or it's a scorching hot day and getting into your car feels like risking a burn and you don't have time to wait for it to cool off. A carport doesn't just save you time and effort and shield you from the weather conditions, it also protects your car from color fading from the sun, unnecessary scratches, and damage. Choosing the best carport for you depends on a few factors: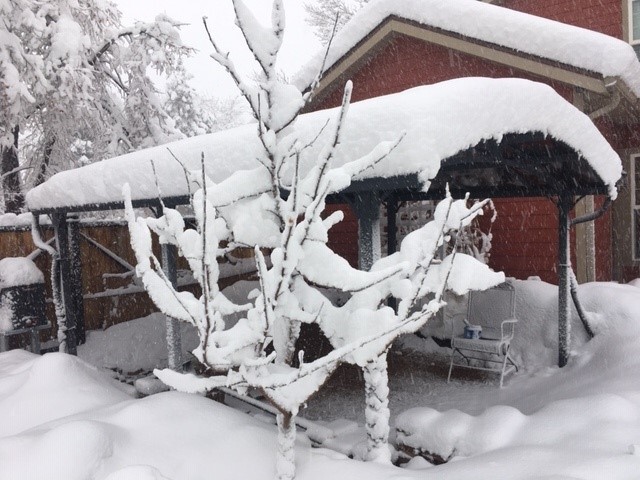 What is the best carport material?
First and foremost, you want a carport that is going to be effective and endure through everything that the weather brings, for years on end. This primarily depends on what the carport is made out of. All Palram – Canopia carports are made out aluminum frames and polycarbonate roof panels, materials that are specially engineered for these purposes. Aluminum is rust-resistant, maintenance-free, and sturdy with a high strength-to-weight ratio. Polycarbonate is high-impact, harsh weather and UV-resistant, making them both the ideal material for outdoor structures where it is always exposed to the climate.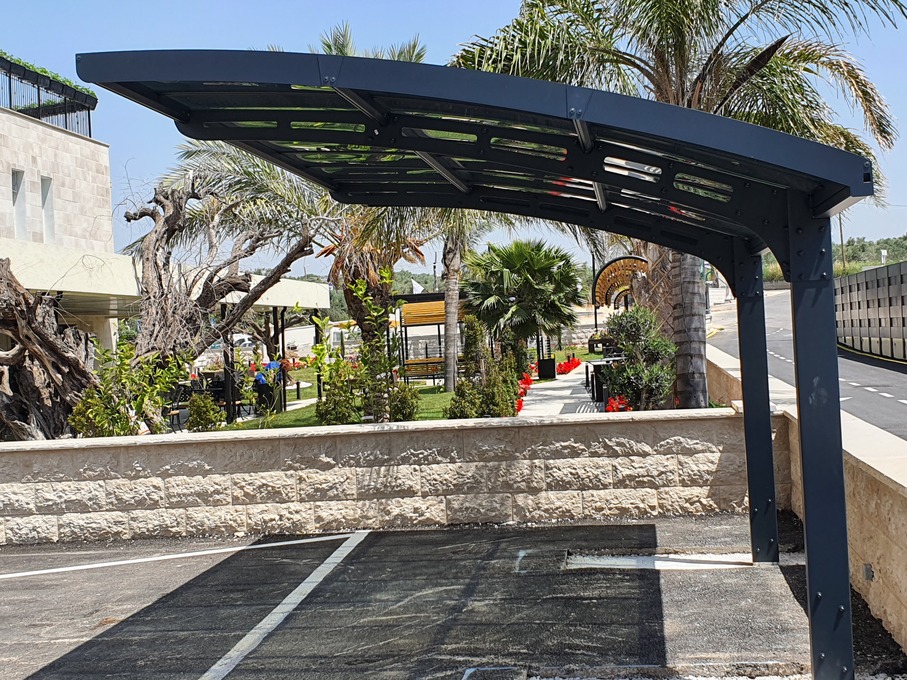 What will your carport be protecting?
A carport can be used to protect anything from a car to a boat to an outdoor recreational area. What you want to look at is whether you need a single carport for one sedan, a double carport for two vehicles, or an RV carport for your caravan. When you measure, make sure to give yourself enough space on either side of the vehicle to comfortable get in and out and when you are measuring for height, remember to account for whether you attach anything to the top of your car for trips.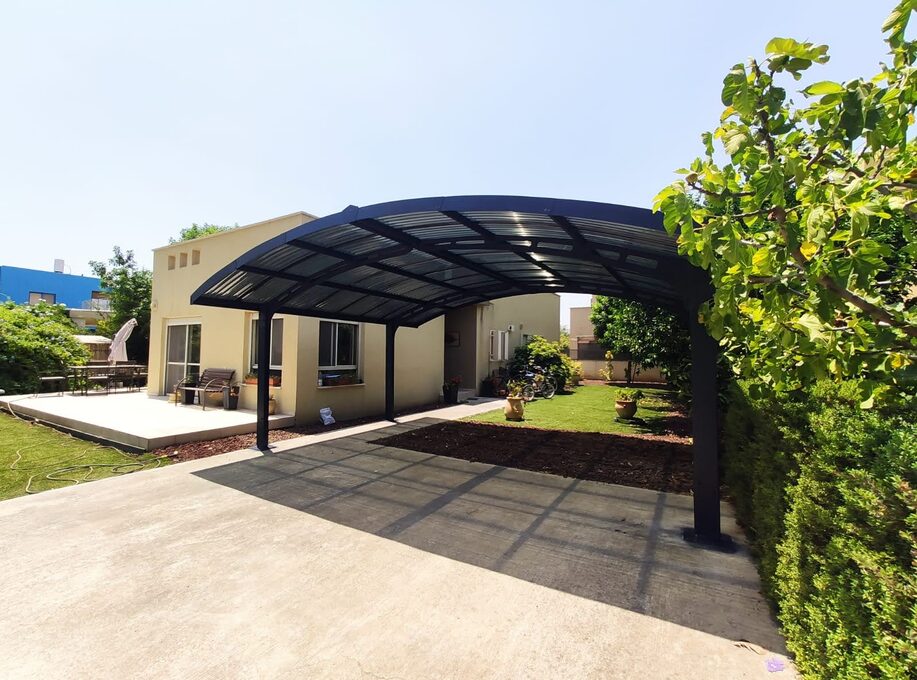 What style do you want?
It's not all just functionality. Once you know what you want to protect with your carport, you have a few features to think about.
The roof shape plays a major role in defining the overall look and style of the carport. Do you want a curved roof like the Atlas or Vitoria a flat roof like the Palma or Verona?
Next think about the posts. A carport with two posts like the Arizona Breeze or Arizona Wave provide easy access and can be built next to your home to look like a natural extension while a carport with four posts provides symmetry. If you love the look of the Breeze or Arizona, but need more space, you can put two side by side with the posts on the inside or the outside for different looks!
Carports are a great solution for a home without a garage, they cost less, they protect your vehicle, add value to your home, and they look great.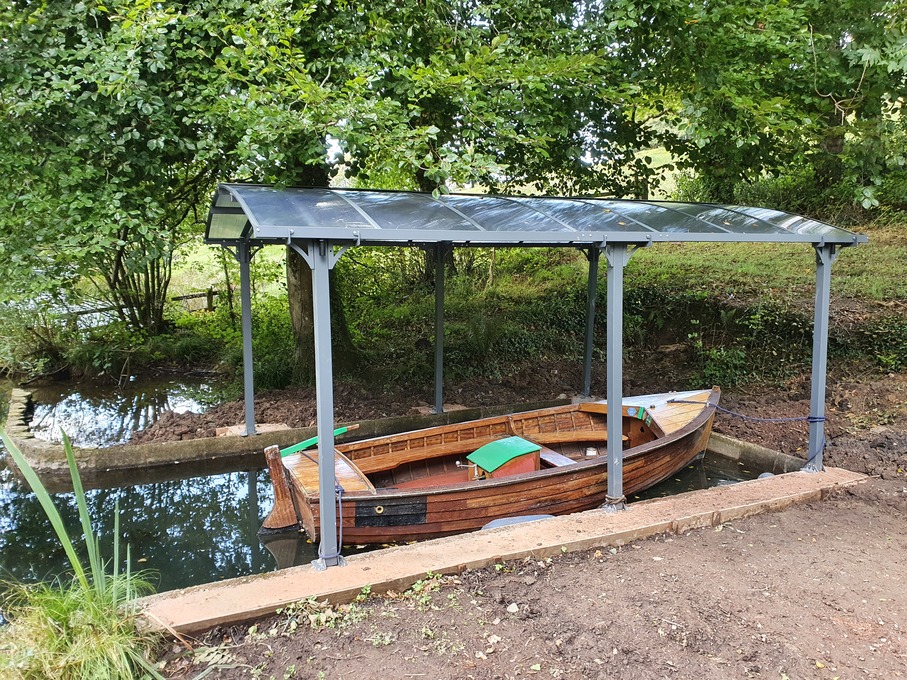 Why a Palram – Canopia Carport?
You've done your research and you know that a carport is worth it. You want an aluminum carport that does everything it's supposed to: protect your car, protect it for years, and look great with all the features you really want. That's exactly what we offer with Palram – Canopia carports.
Our carports are sturdy, durable, and maintenance free.
Palram – Canopia is very intentional with the construction and materials of our carports to assure you about the enduring durability of your structure: a heavy-duty aluminum frame and incredibly resilient polycarbonate panels.
Because your carport will be constantly exposed to the elements, our aluminum is designed to be rust-resistant, maintenance-free, and extremely sturdy with a high strength-to-weight ratio. The polycarbonate panels are a glass-like, almost unbreakable polymer, that does not fracture or become brittle over time. The lightweight roof panels provide the light transmission benefits of glass in a much safer manner because they are high-impact, harsh weather and UV-resistant.
All our carports are certified for snow load and wind resistance in addition to the included anchors ensuring even more stability.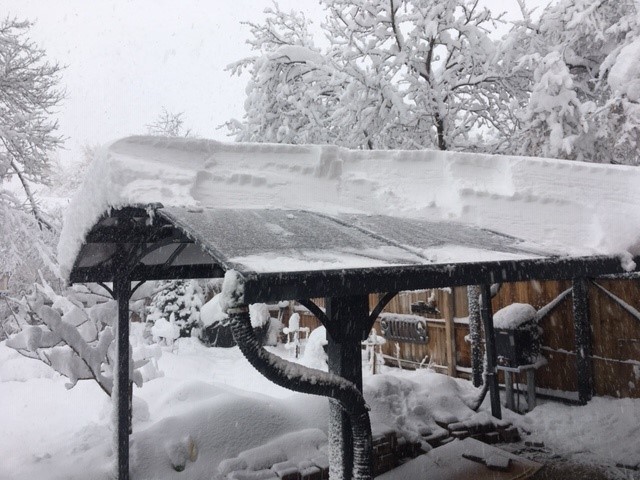 We keep you in mind every step of the way
From easy assembly to your everyday experience, we've got you covered. The carports are designed to be DIY with a sliding panel system and helpful assembly instructions and videos. We always include a gutter to channel and divert water and we know that the decision is not exclusively about quality and features. When you make the decision to buy something that you will have and rely on for years like a carport, you want to know that the company you are buying from has your back. And we do.
We are committed to providing the utmost in reliable customer service.
We have an international network of locally based distributors who pride themselves on faithfully advising the markets they serve. There is no question that is too small, no dream too large. Our company was founded and thrives on the challenge of identifying and solving consumer needs and desires.
At the end of the day, we are about reliability. Both of our products and our service. We stand behind it and we stand behind you. Our goal is to help you achieve yours. We want you to have the outdoor space of your dreams and are here to help make that happen.
Get a safe place to park and start protecting your car today with a Palram – Canopia carport canopy.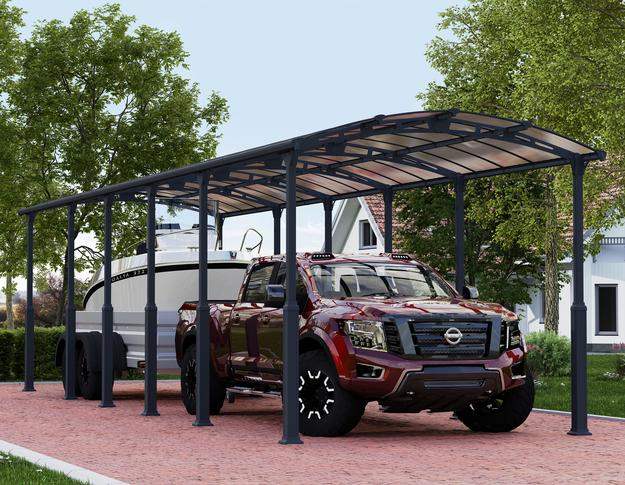 Need help making a purchase decision?
Fill out the form below and we will help!