Aquila 3 ft. x 7 ft. Door Awning Kit - Grey Structure & clear Panels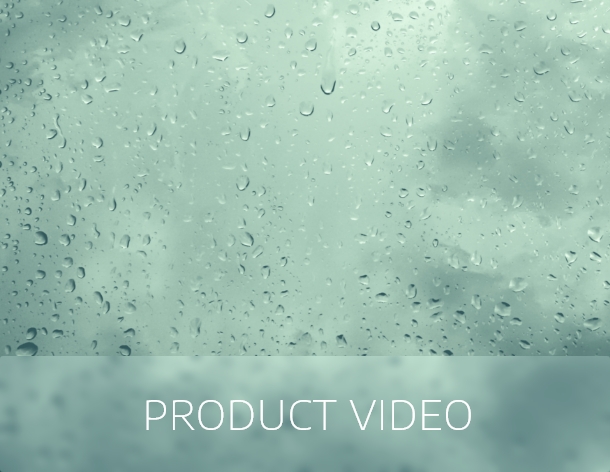 The classic design of the Aquila Door Awning enhances and reflects the timelessness of your traditional architectural style. Made with high-end materials, the strong, steel support arms and anodized aluminum front and back trims of the door cover are sleek and stylish. The Aquila doesn't require any special tools for setup and the smart and fast locking system will have your door awning up in no time. The 100% UV protected polycarbonate panel allows light through but filters UV rays that can make your door fade and peel and an integrated front gutter directs rainwater off to the sides. Keep your home entrance dry and protected from the elements in every season with the Aquila Door Awning.
Safe ultra-durable awning, designed to finely decorate and protect your entryway, doors, and windows.
Aids in keeping your entrance clear and your door protected from rain.
Lifetime resilient glazing; does not fracture, become brittle or turn yellow over time.
Proprietary screw-free roofing assembly system, specially developed to prevent rain/dew leaks.
Anti-rust galvanized structure, specially engineered to withstand harsh weather conditions.
Clean-lined, classic design.
Friendly and safe DIY assembly kit.
Maintenance-free, built-to-last thanks to outstandingly durable materials.
Made with 100% recyclable materials.
Model: #701125



Dimensions
| | | | |
| --- | --- | --- | --- |
| A | Length | 205.5cm | 6'9"ft |
| B | Width | 91.5cm | 3'ft |
| C | Height | 17.5cm | 7"ft |
Product Details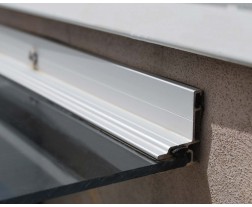 Gasket
Back hidden rubber gasket seals canopy to the wall surface & prevents water seepage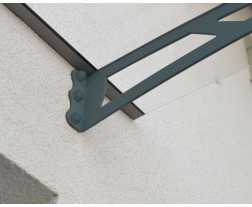 Mounting
Mounting hardware included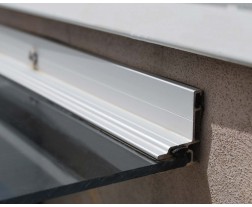 Gasket
Back hidden rubber gasket seals canopy to the wall surface & prevents water seepage
FAQ
Yes, it is possible to install on a mobile home. Please use suitable screws and plugs to it to your mobile home, consult with a local expert / constructor. Please make sure there is enough space above the door in order to install and easily open the door.
Yes, it can be mounted on a wood house. Please consult with an expert / constructor with regards to the type of screws and plugs you need for your specific wall type. (Screws and plugs for wood are not supplied).
It has to be sealed to the surface it is mounted onto, in order to prevent water seepage. It can be mounted onto a compatible (self-made) board that will provide a unified, solid space to mount the product onto. Make sure you secure it with suitable screws and plugs.
Yes, it is possible to install on vinyl sidings, make sure you used suitable screws and plugs for your wall type. A kit suitable for mounting on vinyl siding can be found online.
Assembly guide
Assembly instructions & Certificates for Downloads
Need help making a purchase decision?
Fill out the form below and we will help!