Brighton-Led Grow Light Full Spectrum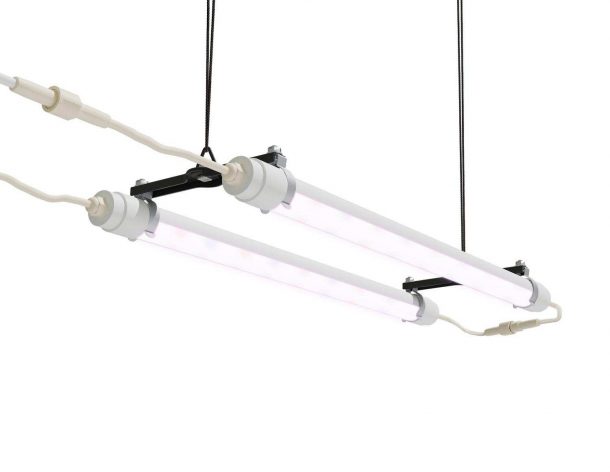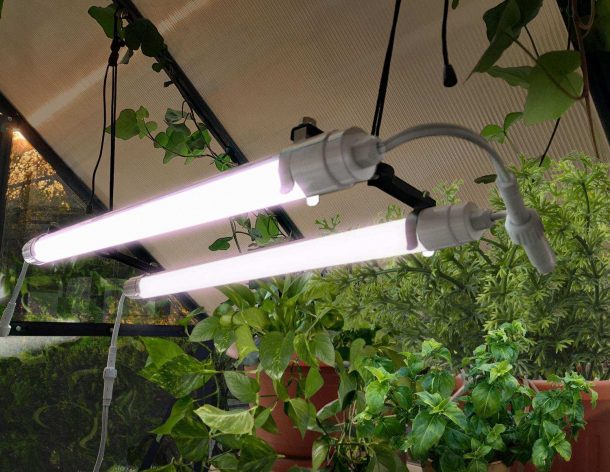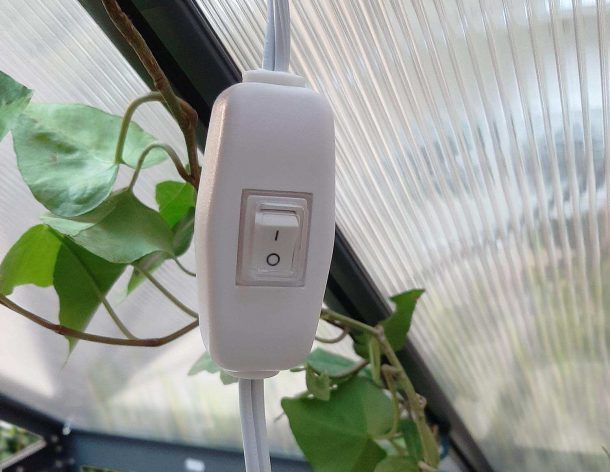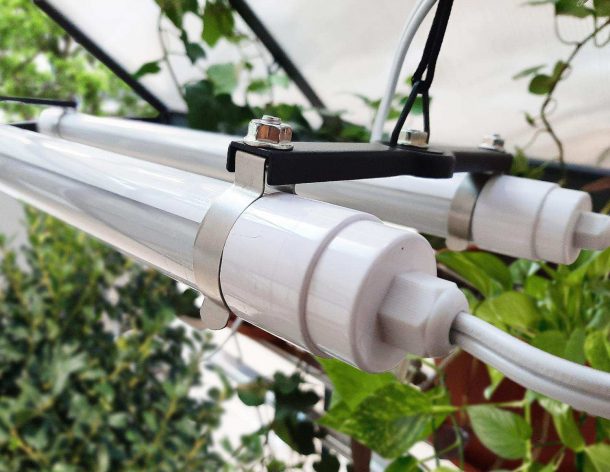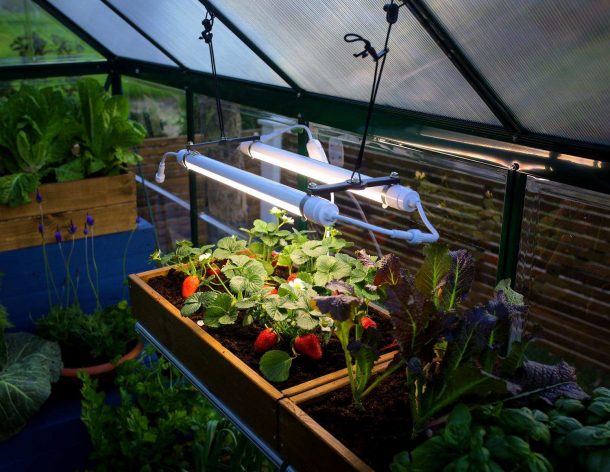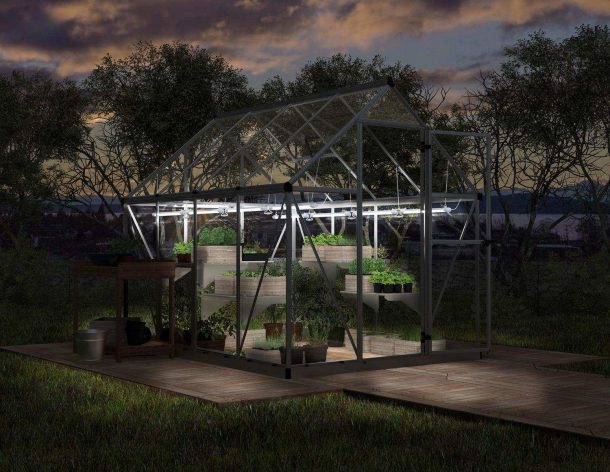 Are you struggling to grow plants in your greenhouse and feel like you need more support for your seedlings? Do you want to grow out of season plants? Having a grow light can change your entire greenhouse experience. The Brighton LED Grow Light provides your plants with the full spectrum light they need to promote growth and thrive at any stage of development. It has extra UV LED diodes to enhance seeding, extra IR LED diodes to enhance flowering, and very efficient 3500k white diodes to enhance vegetation, all while saving on your electricity bill due to the low energy consumption. This LED grow light for plants comes with a 3 Ft. 3 in. hanging kit and can be placed anywhere you need with a simple screw channel in the roof of your greenhouse. You can connect up to 4 of the grow lights together with the linkable housing sockets. The Brighton Plant Grow Light is also height adjustable to stay parallel to your plant growth, features an on/off switch for easy control, and is noise-free.
Easy to Install: The Brighton Grow Light comes with a 6" wire harness hanging kit and can be easily connected to your greenhouse wall or roof
Adjustable: The height of the plant grow light is adjustable to stay parallel and change with your plant growth. You can connect to 4 of the fixtures together.
Full Spectrum Light: The LED light is full spectrum to promote photosynthesis and growth for every stage of plant development with 54 PAR and 1,800 lumens per square foot for optimal efficiency
Light Dispersion: The grow light has a wide metal rack to distance the light fixtures for better light dispersion
Long Life: The LED light is ultra-efficient with 20 Watts and a life length of 50,000 hours
Waterproof: With a rating of IP67, the grow light is protected from dust and water
Includes: The kit includes (1) 2 Ft. fixture with an On/Off switch, (2) mounting screws, (2) 40" hanging cables, (1) 5 Ft. plug-in cord, and an on-board transformer with a voltage of 110V and 200-220 capacity
Dimensions: 2' bulbs (2), 3'3″ hanging wire, 3'7″ electricity wire, 7" wire harness
Warranty: Comes with a 3-Year Full Warranty and is ETL Listed
Need help making a purchase decision?
Fill out the form below and we will help!