Patio Cover Side Wall 3m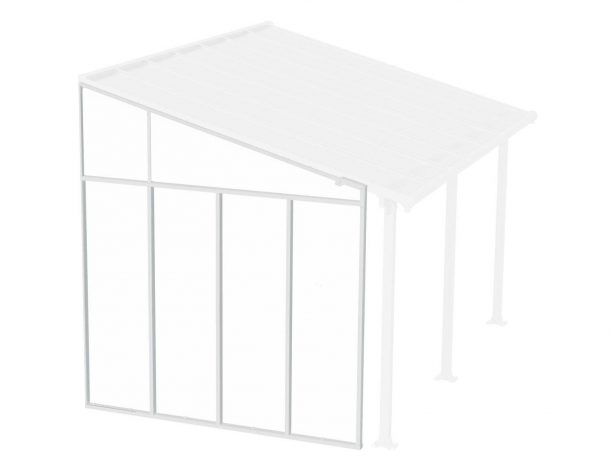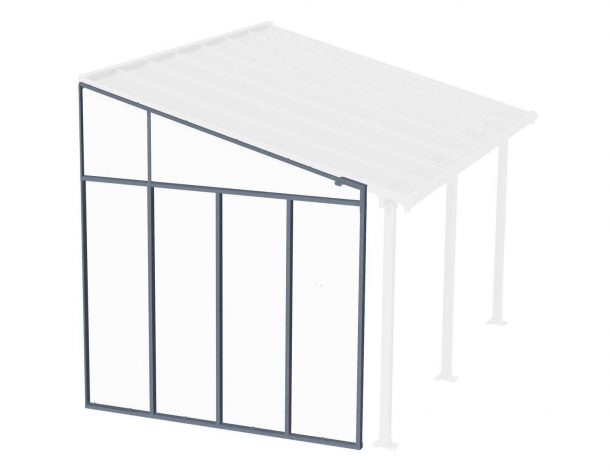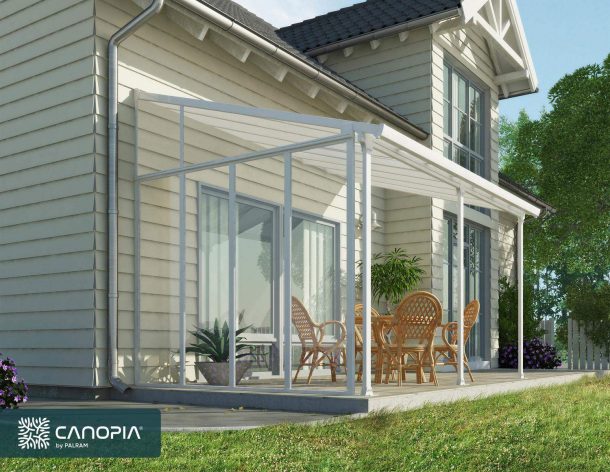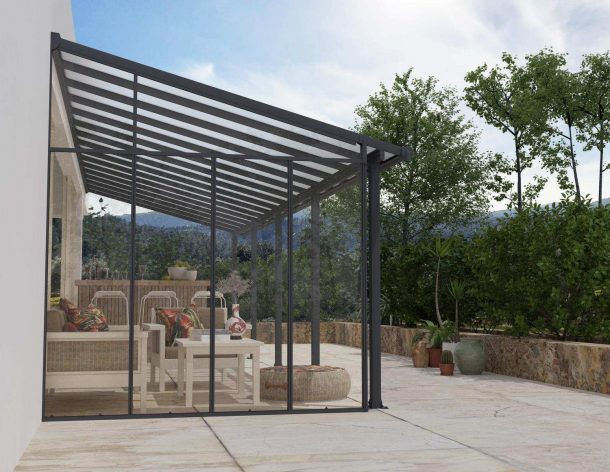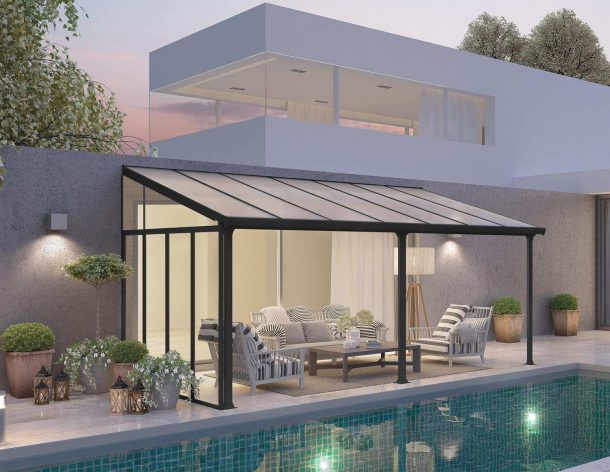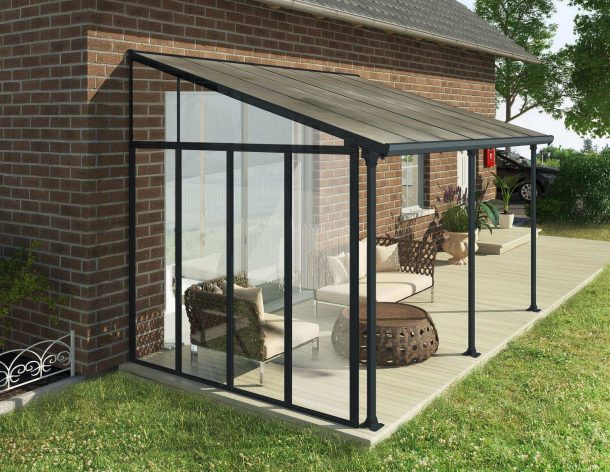 The clever yet practical Side Wall connects to your Palram – Canopia 10' depth Patio Cover on either or both sides providing wind protection and enhancing your outdoor leisure experience.
The high impact crystal-clear acrylic Side Wall is simple and easy to install. It is aesthetic, resilient, easy to clean, and maintains high light transmission throughout its long life. The corrosion resistant aluminum combined with the Acrylic sheets which naturally block 100% of the harmful UV rays, makes it a wonderful addition to your Patio Cover. It is designed to perfectly integrate with your home design and outdoor environment.
High impact, crystal-clear, solid panels naturally immune to harmful UV rays
Rust-resistant, grey powder-coated aluminum frame
Protection during windy weather
Reduction of ambient noise for additional privacy
The SideWall can be installed on either or both sides of your Palram patio cover
Compatible with Palram's – Canopia Feria, Sierra, Olympia, Fiesta, Tuscany, Carnival & Capri 3m / 10′ series Patio Covers
Simple & easy installation
Maintenance-free
Need help making a purchase decision?
Fill out the form below and we will help!