Voyager 2 ft. x 4 ft. Shed Kit - Amber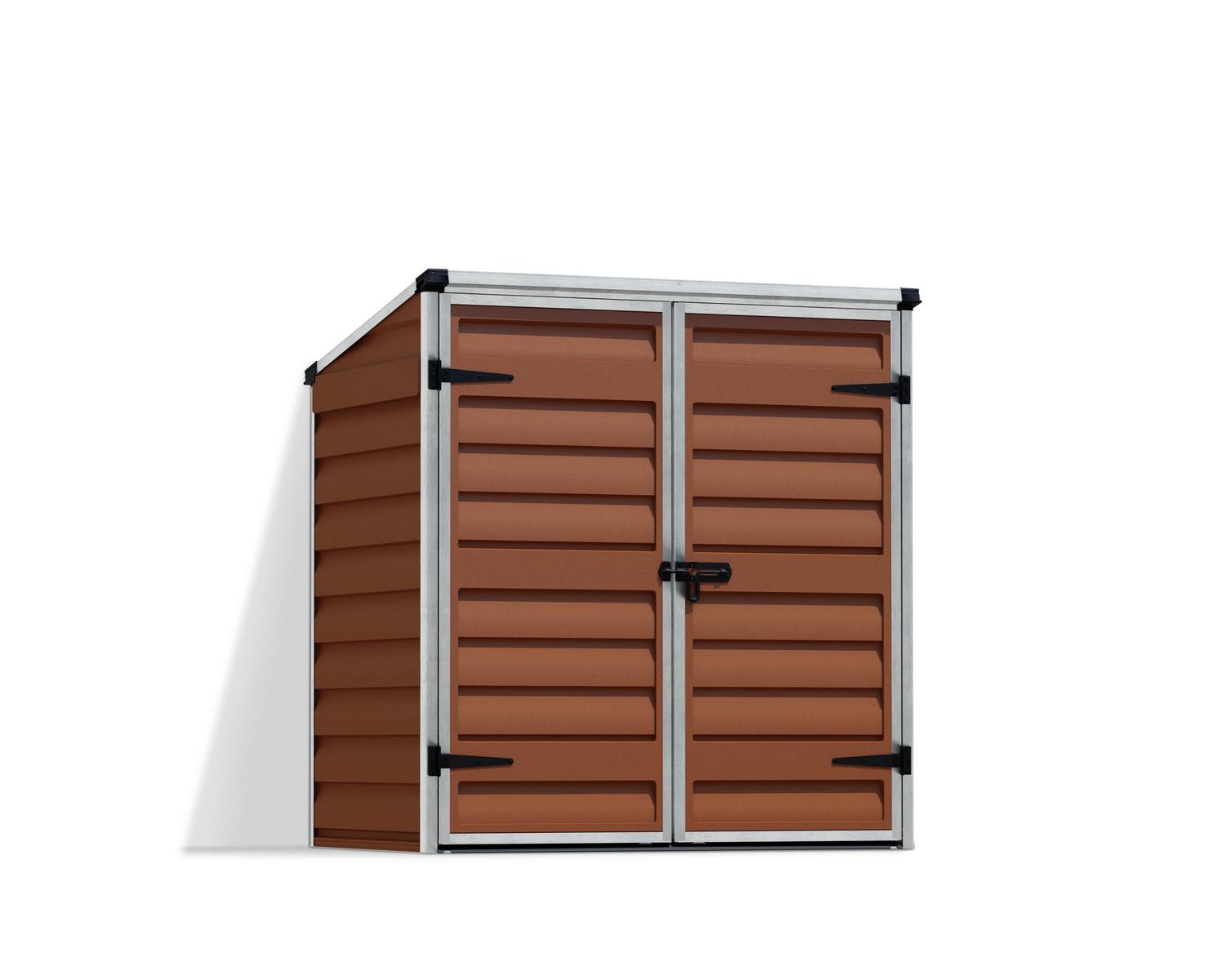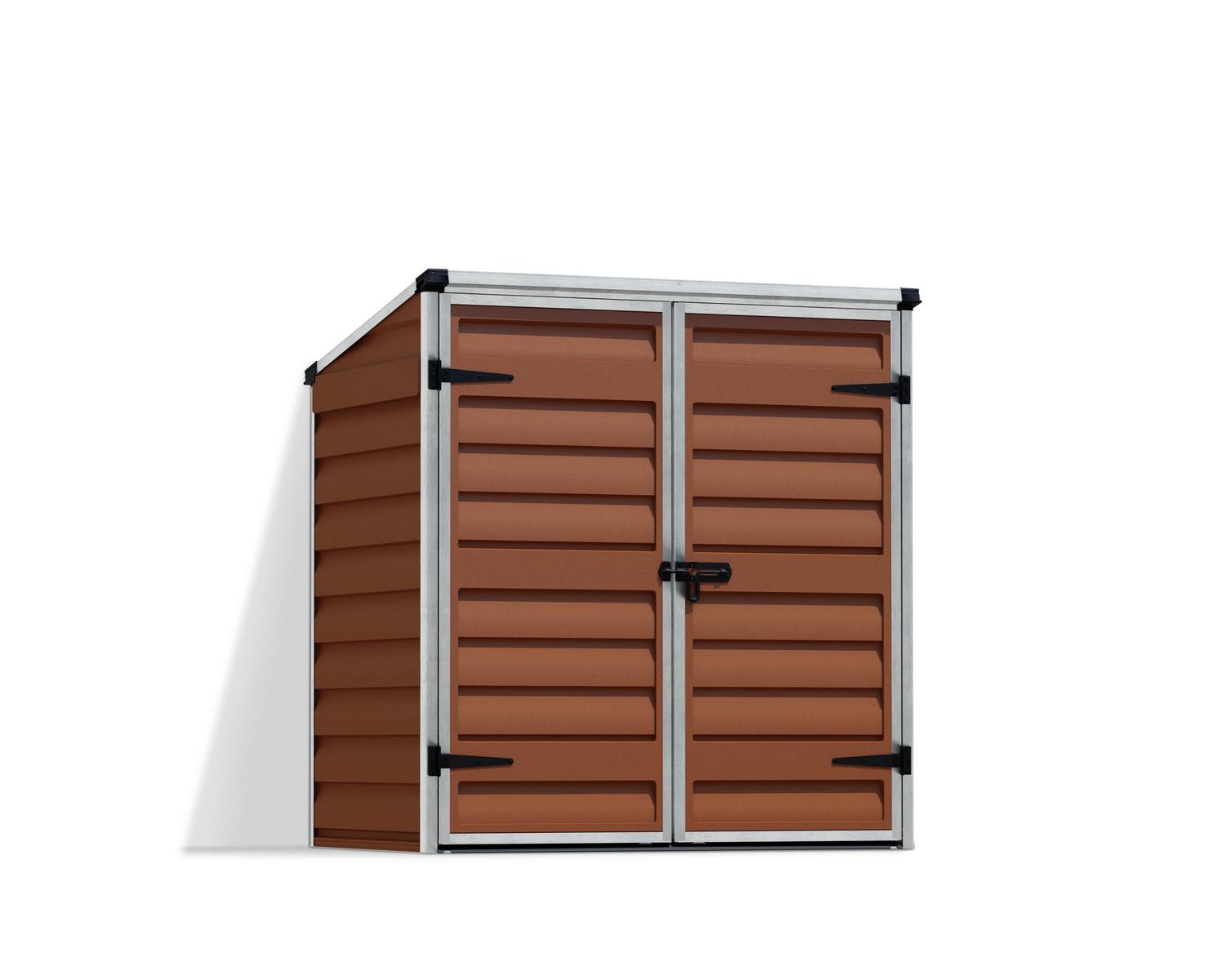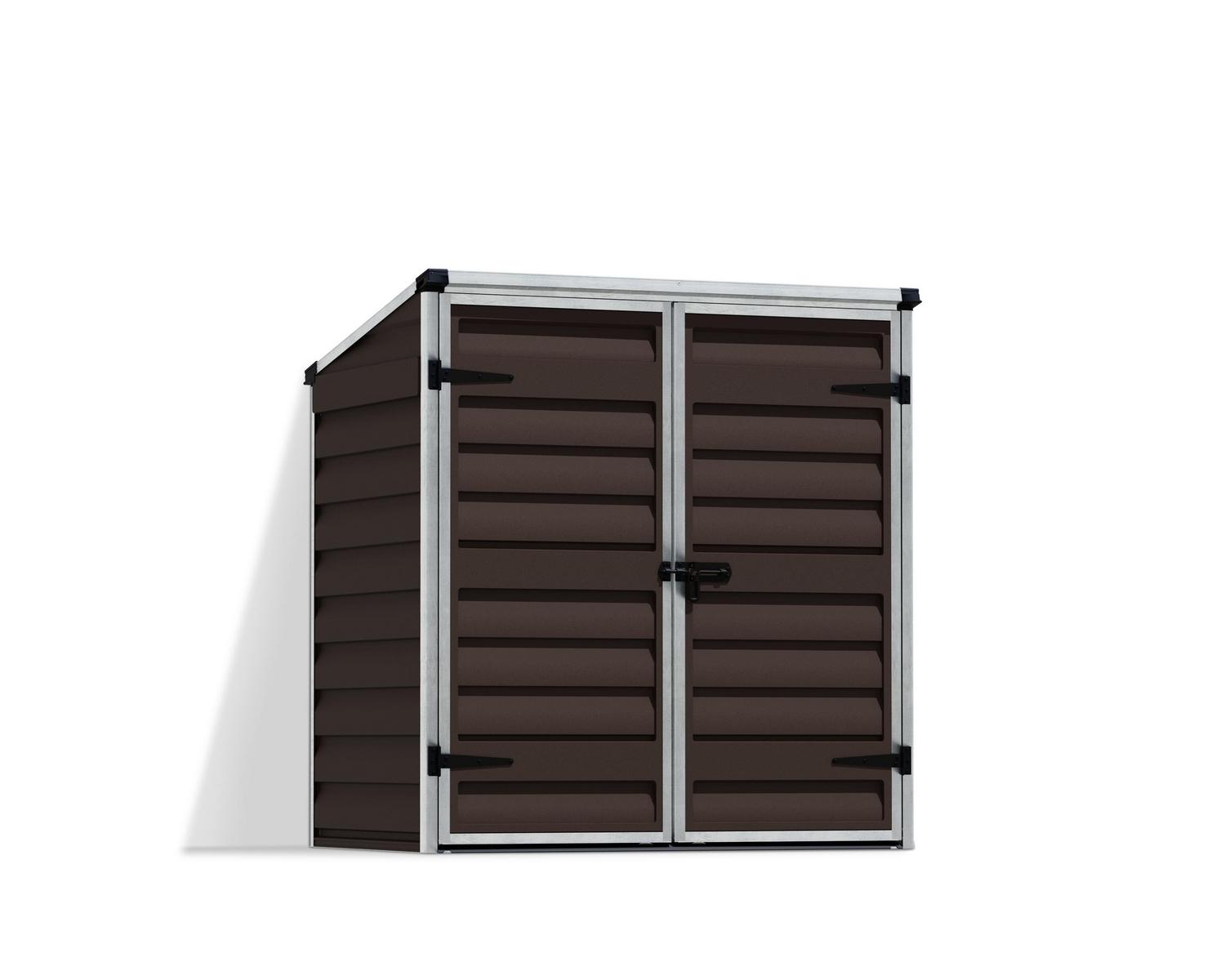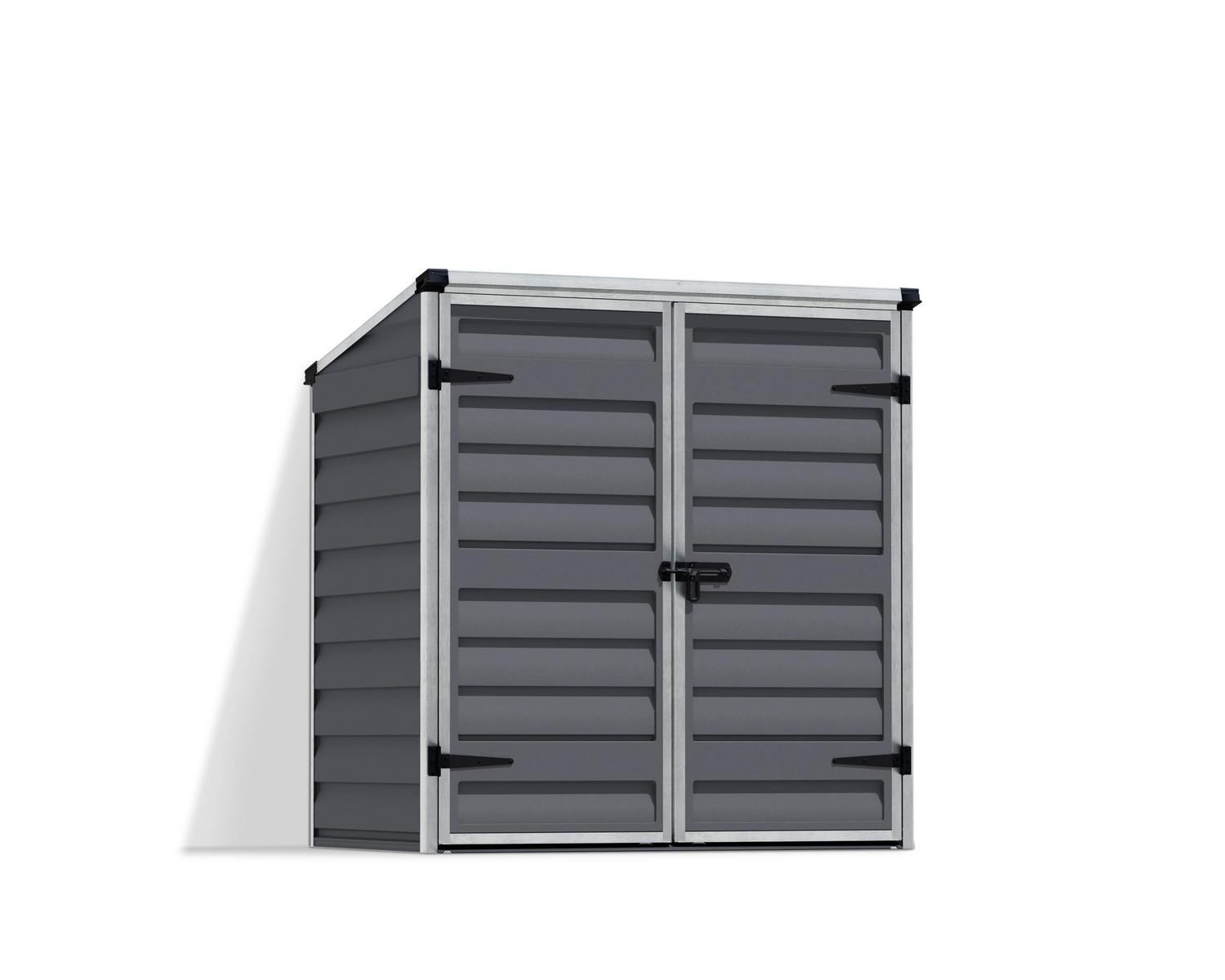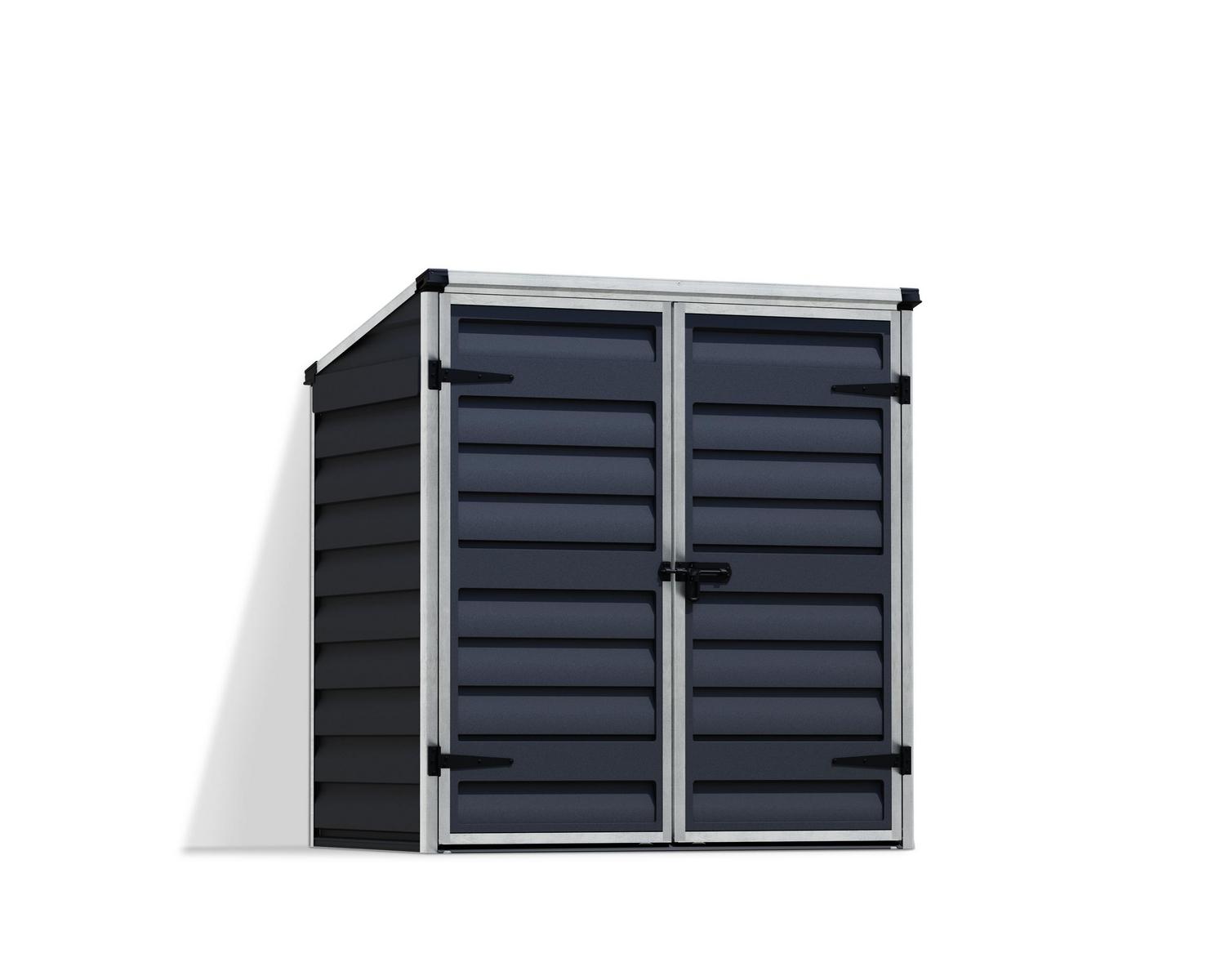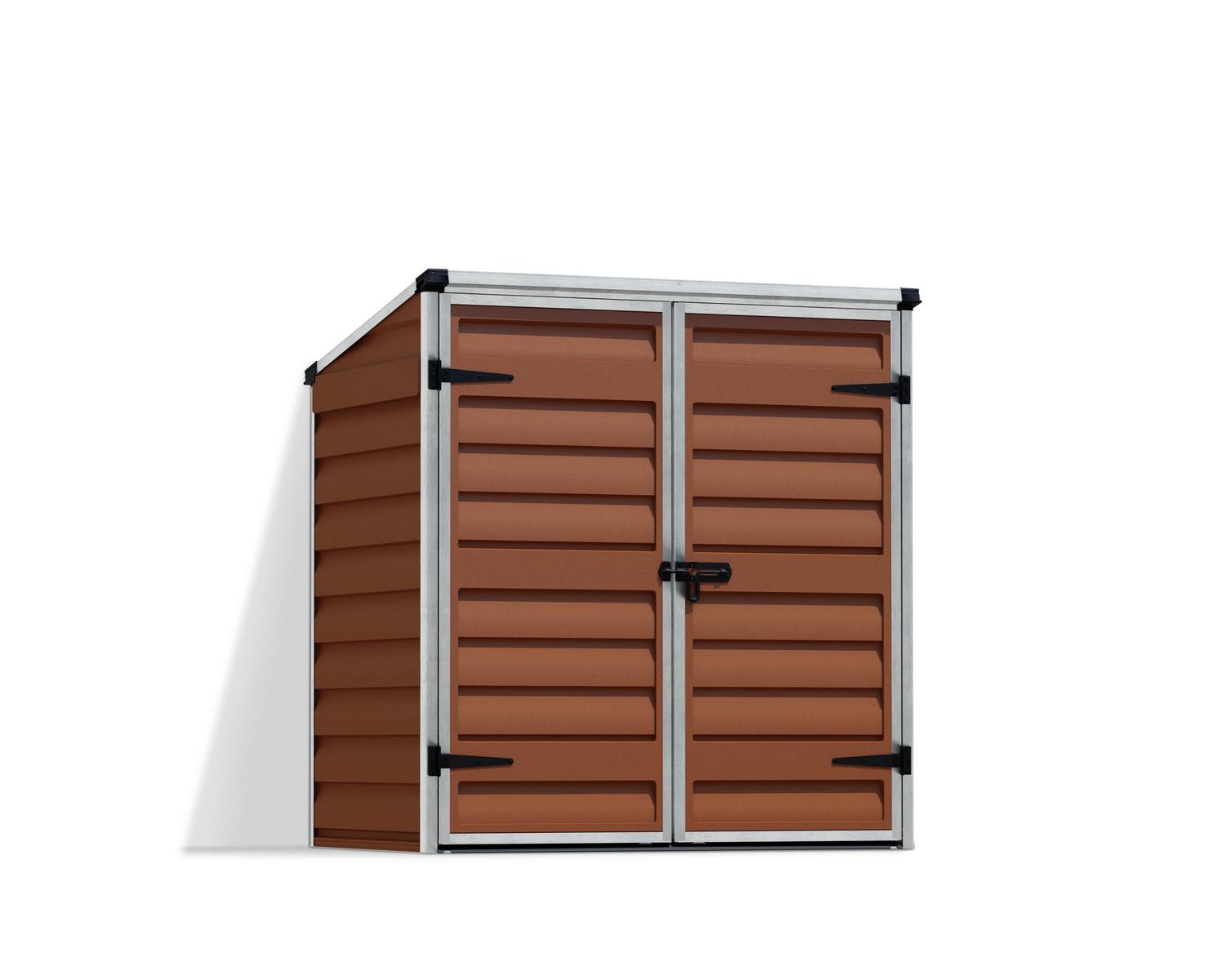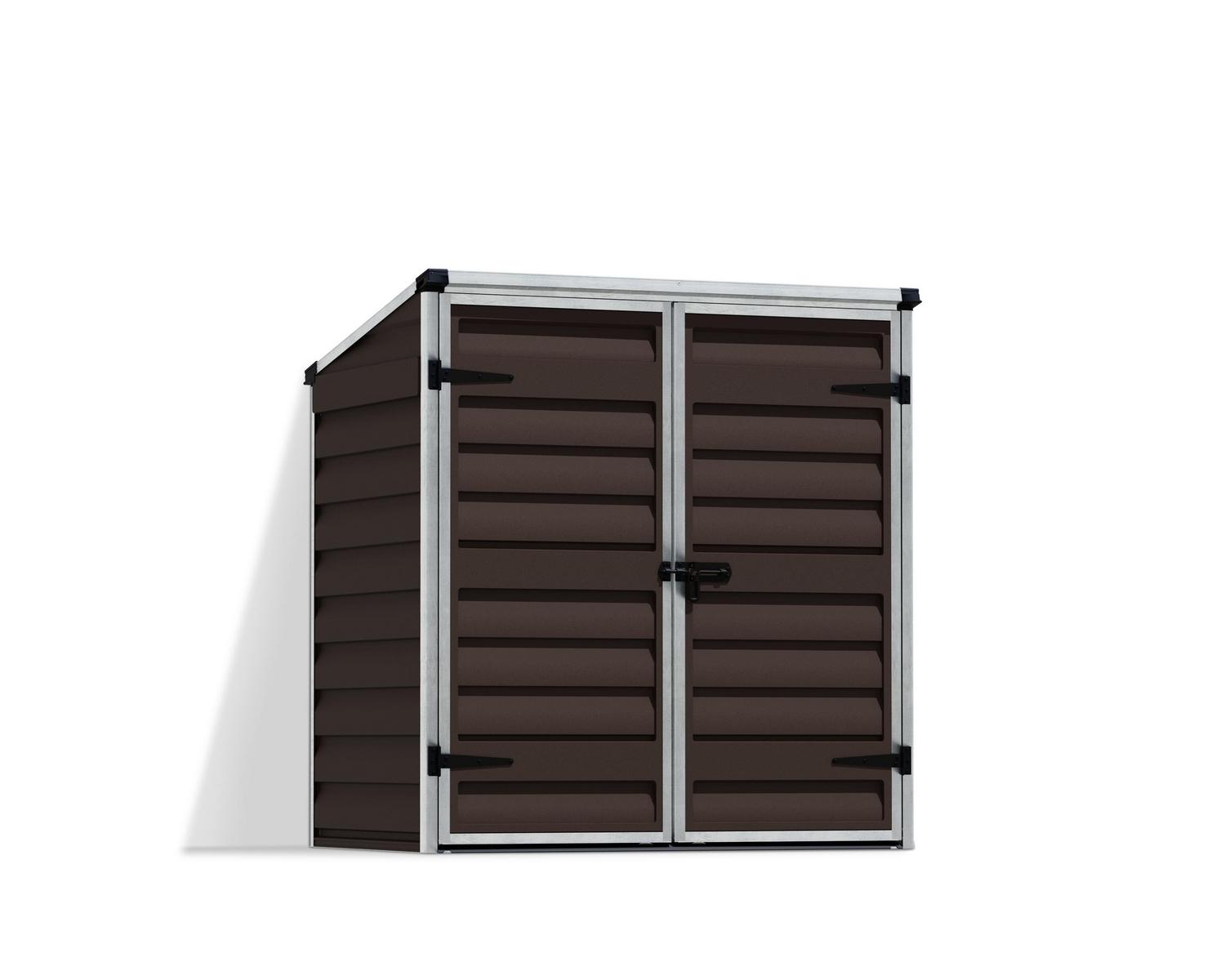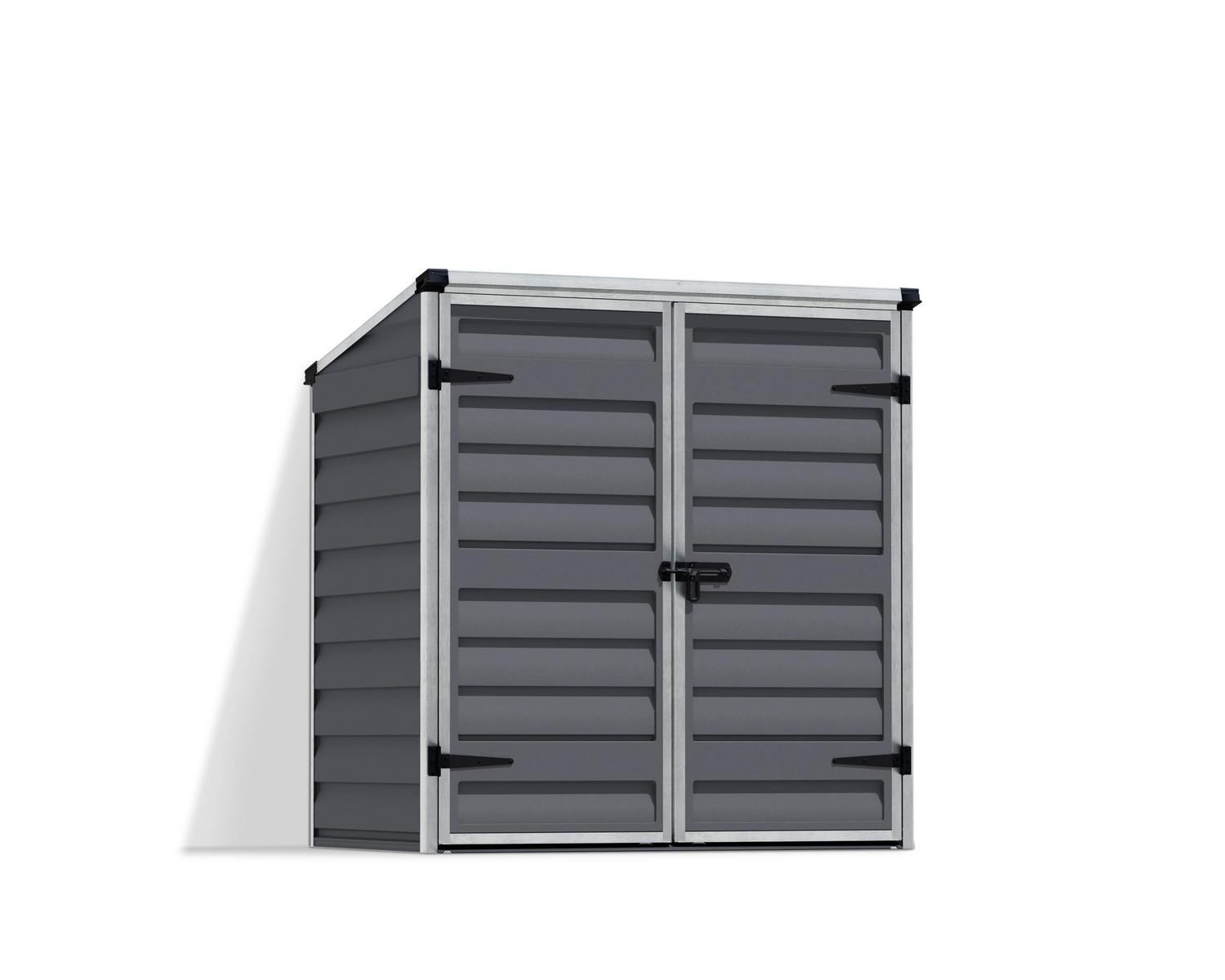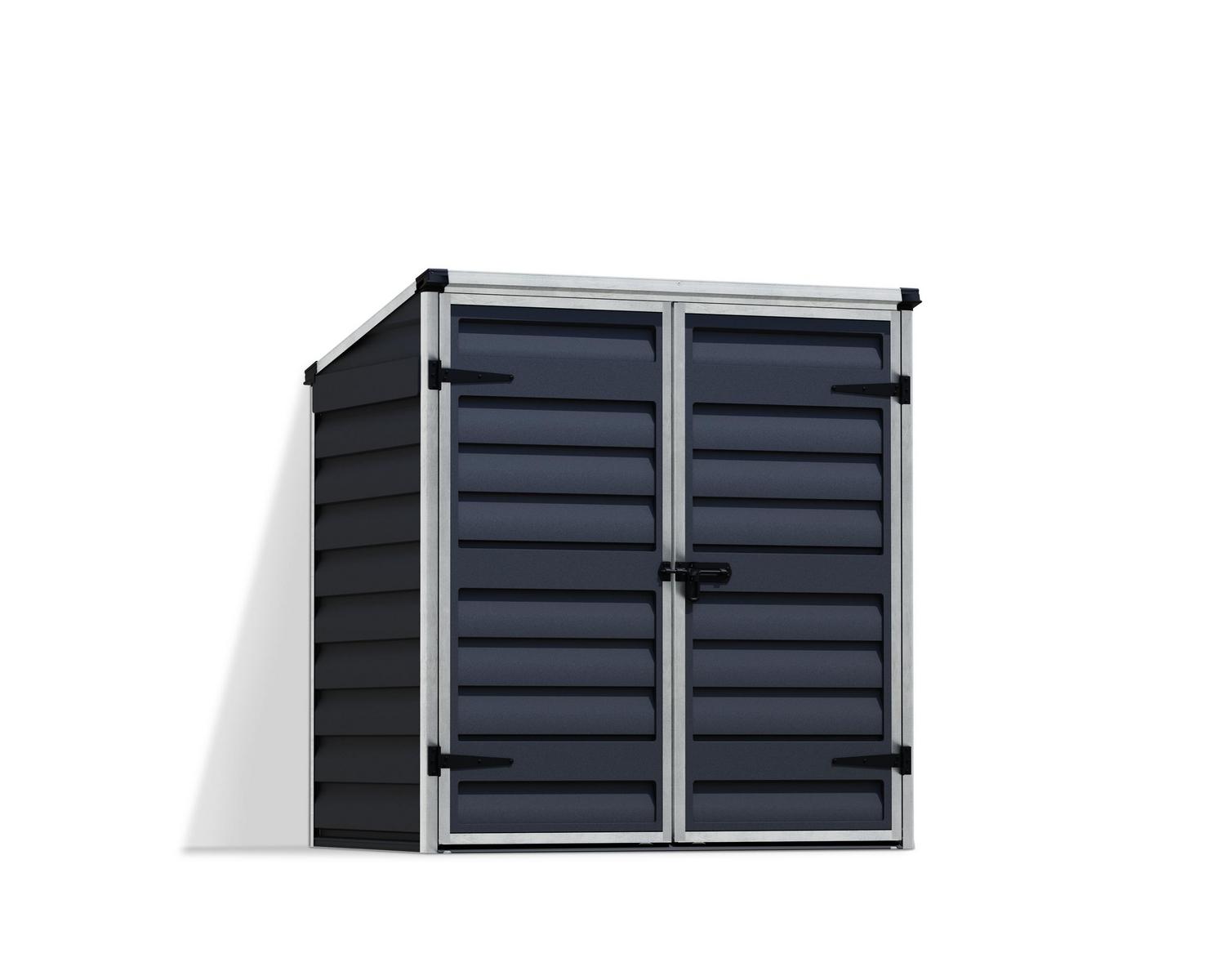 The right amount of storage to fit your needs, the Voyager Shed is perfect for storing your recycling bins, gardening tools, and organizing your outdoor life. The Pent small storage shed is made with a reinforced aluminum frame and flexible polycarbonate panels specially engineered to withstand the expansion and shrinkage associated with weather changes. The panels do not bend, fracture, or discolor over time, giving your things maintenance-free protection for years to come. The unique Skylight roof panels transmit natural sunlight during the day while giving you opaque external visibility for maximum privacy as well as front and back vents for ample airflow. Designed with your outdoor living needs in mind, the small plastic shed can be installed as a lean-to shed or a standalone unit.
Highly resistant, sunlight safe polycarbonate storage shed kit (features Fine Shield Technology™)
Combines two types of glazing for improved storing/working conditions
Life-time resilient polycarbonate plastic walls; do not fracture, fade or become brittle over time
Special roofing lets natural sunlight in, while maintaining opacity for maximum privacy
Roof panels block up to 100% of harmful UV sunrays to protect your gear from sun damage
Firm, rust-free aluminum structure
Small storage sheds maintenance-free and built to last thanks to outstandingly durable materials
Ideal for storing recycling bins, camping or pool equipment, gardening tools, etc.
Made with 100% recyclable components
The sheds are available in various sizes & colors, for more shed kits inspiration
Model: #703763




Dimensions
| | | | |
| --- | --- | --- | --- |
| A | | 90cm | 3'ft |
| B | | 139.2cm | 4'6"ft |
| C | | 146.5cm | 4'10"ft |
| D | | 126cm | 4'2"ft |
| E | | 139cm | 4'7"ft |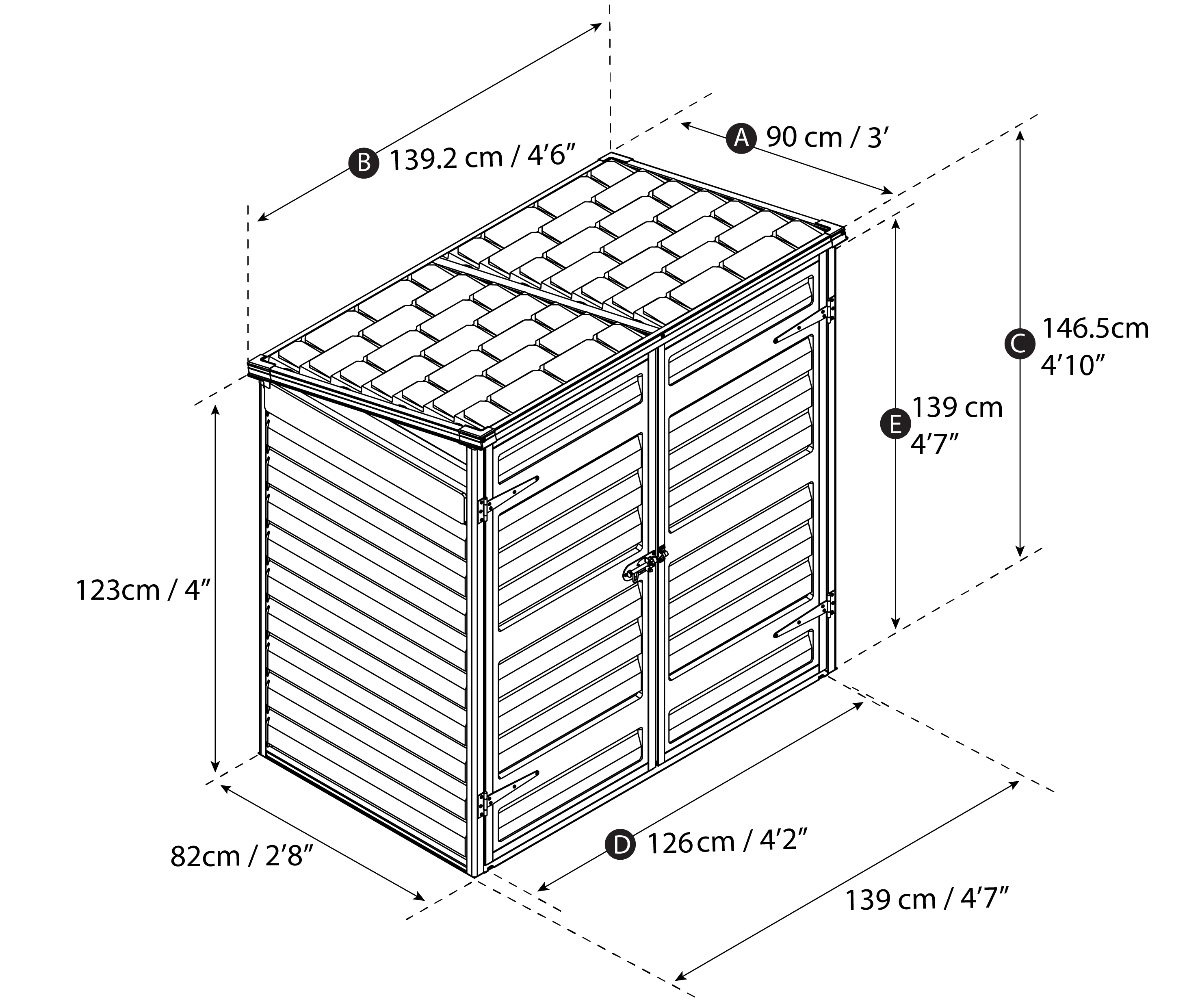 Product Details
Anchoring
Anchoring included Secure the shed to the ground to make the most of your sturdy structure, increase its stability and improve its weather resistance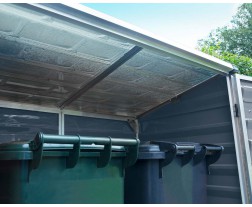 VoyagerRoof , Let the Voyagerin!
Unique shingled Polycarbonate roof panels provide soft natural light throughout the day, while maintaining opaque external visibility for maximum privacy
FAQ
It does not come with an option for adding windows. The sheds come with skylight roof panels which transfer 10% of the sunlight.
The fire rating is B-s1, d0
It is not recommended to paint the polycarbonate panels, it may compromise the polycarbonate's integrity. please refer to the warranty.
No, it is not an option, it cannot be performed.
Yes, it can be disassembled, relocated and reassembled at a different location.
No, it is not an option to get doors on both ends.
The SkyLight 6' Shed Series come with a floor kit. The SkyLight 8' Shed Series do not come with a floor kit. The Yukon Shed Series have an optional floor kit.
Yes, the polycarbonate panels are high impact resistant and withstand hail.
The warranty for all our sheds is for at least 10 years, some for more. The single layer or twin-wall polycarbonate panels maintain their integrity, they do not discolor, opacify, fracture or shatter over time.
Each wall section of the SkyLight Shed can carry up to 44 lbs. at most – an entire wall would depend upon the shed' size. Each wall section of the Yukon Shed can carry up to 88lbs. at most – an entire wall would depend upon the shed' size
Assembly instructions & Certificates for Downloads
Foundation
The product must be built on a solid anleveled surface in order to perform properly.
Important
We recommend checking for restrictions or covenants for building this product in your area. In addition we advise to check if you need to submit any forms or if any permit is required prior to building the product.
Choose your foundation type
For a foundation, we recommend using three material types: Concrete / Pressure-treated wood/ wood deck / Paver blocks.
Need help making a purchase decision?
Fill out the form below and we will help!